JUNE 11, 2013
Virtue Foundation Inaugural Dinner Gala
New York, NY
Emcee for the Virtue Foundation Inaugural Dinner Gala, which honored Tina Brown of the Daily Beast, the Totoya-Saatchi Team, and Andrea Jung, former CEO of Avon Products. The gala also featured a special tribute to Ambassador Melanne Verveer, the first U.S. Ambassador-At-Large for Global Women's Issues. Additional speakers included Kim K. Azzarelli, President, Women in the World and Strategy, Partnerships & Philanthropy & Founding Partner, Seneca Point Global; Joseph Salim, DMD, Executive Director; Dr. Joan Larovere, Vice President, Virtue Foundation; Ebby Elahi, MD, FACS Director of Global Affairs, Virtue Foundation Associate Clinical Professor Mount Sinai School of Medicine, NY; and Jocelyen Getgen Kestenbaum, Program Director, Virtue Foundation.

MAY 21, 2013
Vitality Institute Launch
New York, NY
Featured speaker on "Activating Youth for Action on Prevention" at the Vitality Institute Launch event, along with Adrian Gore, CEO of Discovery Holdings Ltd.; James E. Murray, Executive Vice President and Chief Operating Officer of Humana; Alan Pollard, CEO of the Vitality Group US and CEO of Discovery Vitality; Tom Farley, Commissioner of Health of New York City; Jean Pierre Rosso, Chairman, World Economic Forum USA; Dr. Nomonde Xundu, Health Minister at the South African Embassy to the United States; Ali Mokdad, Professor of Global Health at the Institute for Health Metrics and Evaluation (IHME) at the University of Washington; Sam Kass, Executive Director of Let's Move! and Senior Policy Advisor on Nutrition; and William Rosenzweig, Managing Partner at Physic Ventures, and moderated by Derek Yach, Executive Director of the Vitality Institute.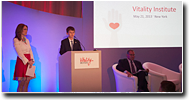 MAY 9, 2013
Forbes Women's Summit
New York, NY
Floor moderator of several panels at the "Forbes Women's Summit: Power Redefined." The "Health Revolution: Innovative Prescriptions for Change" panel featured Yael Cohen, Founder & Chief Executive Officer, F**k Cancer; Donna Karan, Founder, Urban Zen and Founder & Designer, Donna Karan New York & DKNY Clothing Brands; and Hamdi Ulukaya, President, Founder & Chief Executive Officer, Chobani, Inc., and was moderated by Deborah Norville, Anchor, Inside Edition. The "Leadership Lens: New Dynamics of Connectivity," panel featured Gayle King, Co-Host of CBS This Morning and Editor-at-Large of O, the Oprah Magazine; CBS News & Hearst Kathryn Minshew, Founder & Chief Executive Officer, The Muse; Anne Sweeney, Co-Chairman, Disney Media Networks; Susan Wojcicki, Senior Vice President of Advertising & Commerce, Google, and was moderated by Wenda Harris Millard, President & Chief Operating Officer, Media Link LLC. The "Visionary Builders: Investing Your "Power Capital" For The Highest Return" panel featured Maggie Doyne, Founder, Kopila Valley Children's Home & School; Kathy Eldon, Founder & Chief Visionary, Creative Visions Foundation; Helene D. Gayle, MD, MPH, President & Chief Executive Officer, CARE Lauren Bush Lauren, Chief Executive Officer & Co-Founder, FEED; Marie Vallanet-Delhom, First President of L'ÉCOLE, Van Cleef & Arpels, and was moderated by Denise Restauri, Founder & Chief Executive Officer, GirlQuake.

MARCH 13, 2013
A Conversation with A.G. Lafley
New York, NY
Interview with A.G. Lafley, Former Chairman, President and CEO of Procter & Gamble, about what it takes to win in business.

MARCH 7, 2013
Partnership for a Healthier America's Building a Healthier Future Summit


Washington, DC

Panelist, "Active Schools," a discussion of the launch of the Lets Move! Active Schools campaign, created to develop and empower individual school champions-administrators and staff-to help their schools become active environments. The panel was moderated by Shellie Pfohl, Executive Director, President's Council on Fitness, Sports & Nutrition, and other panelists included Christina Economos, Vice Chair and Director, ChildObesity180 and associate professor, Friedman School of Nutrition Science and Policy and the School of Medicine Tufts University, Ginny Ehrlich, CEO, Alliance for a Healthier Generation, and Paul Roetert, CEO, American Alliance for Health, Physical Education, Recreation and Dance.

FEBRUARY 20, 2013
Let's Move! Active Schools Announcement
Chicago, IL
First Lady Michelle Obama launched Let's Move! Active Schools – an unprecedented collaboration to bring physical activity back to America's schools. The program provides simple steps and tools to help schools create active environments where students get 60 minutes of physical activity before, during and after the school day.

FEBRUARY 20, 2013
GENYOUth Leadership Roundtable: The Second Convening


Washington, DC

Moderated the second convening of GENYOUth's Leadership Roundtable, which brought together key stakeholders in the area of children's health and wellness, and served as both a call-to-action and an opportunity for each stakeholder to utilize their own perspective and expertise to address the challenges of school wellness, childhood obesity, and the connection between nutrition, physical activity and academic performance.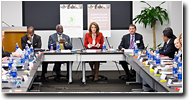 FEBRUARY 8, 2013
Women in Philanthropy and Leadership (WIPL) Women's Leadership


Conference Coastal Carolina University, Myrtle Beach, NC

Featured speaker and moderator of a panel entitled, "Men Who 'Get' It: How Including Men in Gender Equality Benefits Women." Panelists included Joe Moglia, Head Football Coach for Coastal Carolina University and Chairman of the Board of TD Ameritrade, Michael Clayton, Partner at Morgan Lewis, John Keyser, Founder and CEO of Common Sense Leadership, and Colleen Johnston, Chief Financial Officer and Group Head, Finance of TD Bank Group.

SEPTEMBER 18-19, 2012
GENYOUth's 2012 Nutrition + Physical Activity Learning Connection Summit
Washington, DC
In partnership with the National Dairy Council, National Football League, American College of Sports Medicine and American School Health Association, GENYOUth hosted a thought leader forum to explore the connection that physical activity and nutrition have to learning and behavior, and to look at barriers and opportunities to help schools set and achieve wellness policies and practices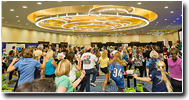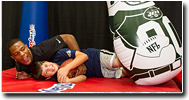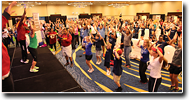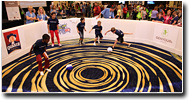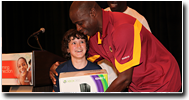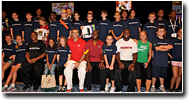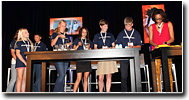 SEPTEMBER 18, 2012
GENYOUth Leadership Roundtable
Washington, DC
GENYOUth convened a diverse group of CEOs and corporate executives, leaders of public health, education, nutrition, fitness and parent organizations, and Fuel Up to Play 60 Student Ambassadors, to uncover challenges to advancing the movement for healthy kids and healthy schools, and discuss actionable solutions.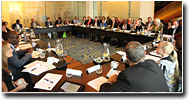 SEPTEMBER 5, 2012
Bank of America 2012 CFO Outlook Fall Update: The Future In Balance


New York, NY

Moderated a panel discussion on key findings of the 2012 CFO Outlook Fall Pulse Survey as a bridge to issues – a focused conversation about elections, upcoming "fiscal cliff", tax policies and the European debt crisis. Panelists included Ethan Harris, Co-Head of Global Economics, Bank of America Merrill Lynch Global Research, David Whitford, FORTUNE editor-at-large and Laura Whitley, Head of Global Commercial Banking, Bank of America Merrill Lynch.

AUGUST 1, 2012
Interview with Dilma Rousseff, President of Brazil
Brasilia, Brazil
Interviewed President of Brazil, Dilma Rousseff for the cover story of the Forbes Most Powerful Women Issue.

APRIL 13, 2012
Seraphic Society, "The New Normal"
New York, NY
Moderated a discussion on "The New Normal" with David H. Komansky, former Chairman and CEO of Merrill Lynch & Company and Roger W. Ferguson, Jr., President and Chief Executive Officer of TIAA-CREF.

FEBRUARY 29, 2012
Land O'Lakes Annual Meeting
Land O'Lakes, MN
Moderated a panel discussion entitled, "Toughest Challenges in Agriculture" with panelists former Senator Norm Coleman of Minnesota, Clayton Yeutter, former Secretary of Agriculture, and Charles Conner, a former Deputy Secretary of Agriculture and the current President of the National Council of Farmer Cooperatives.

FEBRUARY 15, 2012
National Investment Company Service Association (NICSA) 30th Annual Conference and Expo
NICSA, Miami, FL
Delivered speech on "The New Normal" to over 200 senior operations executives at mutual fund firms and service providers to the investment management industry. Over the past decade we have witnessed seismic changes in the way we collect data, in the way news is disseminated and delivered and in the way we communicate with one another. This speech shared Alexis' vision for the New Normal and how the companies and individuals she communicates with every day have changed the way they do business.

FEBRUARY 2, 2012
American Cleaning Institute Annual Meeting and Industry Convention
Orlando, FL
Moderated a CEO panel discussion with Robert McDonald, CEO of Procter & Gamble and Jeffrey Ansell, CEO of The Sun Products Corporation.

DECEMBER 6, 2011
Altria Group Distribution Company Year-End Executive Summit
New York, NY
Moderated a panel discussion about the economy, politics and DC gridlock with Kevin Warsh, Member of the Board of Governors of the Federal Reserve System and Austan Goolsbee, Chairman of the Council of Economic Advisers.

SEPTEMBER 27, 2011
GENYOUth & Discovery Education Webinar with Jets Quarterback Mark Sanchez
East Harlem, NY
GENYOUth hosted a live webinar with Discovery Education and New York Jets Quarterback Mark Sanchez at Central Park East Middle School in East Harlem, New York. Students all over the country were able to ask Mark Sanchez questions about health and fitness.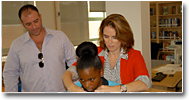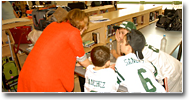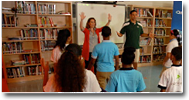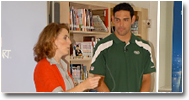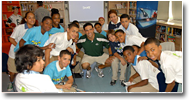 SEPTEMBER 17, 2011
Fitness Magazine Mind Body & Spirit Games
New York, NY
The GENYOUth Foundation launched its nationwide movement and new website at Fitness Magazine's Mind Body & Spirit Games, alongside newly aligned corporate partners The Quaker Oats Company, Xbox, Discovery Education, and Meredith Corporation, as well as founding partners Kraft Foods and LALA Foods, to inspire and educate youth to
change their behavior by improving their nutrition and increasing physical activity.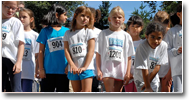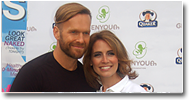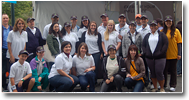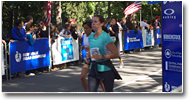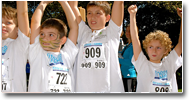 JUNE 22, 2011
McGraw-Hill Women's Initiative for Networking and Success (WINS) Leadership Conference
New York, NY
Delivered keynote address to over 200 women from around the world on the topic of "Sharing Knowledge and Creating Opportunities."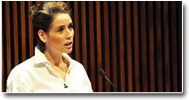 JUNE 15, 2011
The Cable Show 2011
Chicago, IL
Moderated a panel entitled, "When The Unexpected Occurs: Managing Communications During a Crisis," featuring Ellen East of Time Warner Cable, Chris LaPlaca of ESPN, Inc., David Leavy of Discovery Communications, Barry Schnitt of Facebook and Nat Worden of Dow Jones & Co. The session focused on strategies and tactics for managing communications in a crisis.

JUNE 1, 2011
Committee Encouraging Corporate Philanthropy Conference
New York, NY
Moderated a discussion entitled, "The CEO's Role: Setting the Tone and Pace" with Harold McGraw III, Chairman, President and CEO of McGraw-Hill and Douglas R. Conant, President and CEO of Campbell Soup. The conversation focused on the role of the CEO in leading all stakeholders through the journey of change toward deeper engagement in societal issues.

MAY 23, 2011
MORE Magazine Reinvention Convention
Los Angeles, CA
Featured speaker on a panel entitled, "Career Reinvention: How to Get Meaning Out Of Your Work" with Willa Shalit, CEO of Fairwinds Trading, Inc. and Danielle Butin, Founder and Executive Director of Afya Foundation. The panel addressed these women's' reasons for taking a leadership role in the 501c3 space in front of an audience of over 300 women.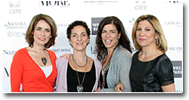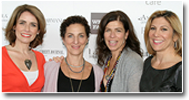 MARCH 15, 2011
Weighing in on America's Future: Childhood Obesity Summit
Washington DC
Featured speaker on a panel entitled, "Role of Schools and the Community" with Larry Soler, President & CEO of Partnership for a Healthier America, Marla Caplon, Director of School Food Service Division at Montgomery County Schools, Dominique Dawes, Co-Chair of the President's Council on Fitness, Sports, and Nutrition, and Robin Schepper, Executive Director of Let's Move! The Washington Post Forum brought together thought leaders to discuss various topics related to childhood obesity.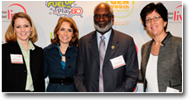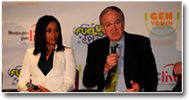 FEBRUARY 18, 2011
Generic Pharmaceutical Association Annual Meeting
Orlando, FL
Moderated a panel entitled, "Generic Industry CEOs Unplugged" with Paul Bisaro, President & CEO of Watson Pharmaceuticals, Inc., Doug Boothe, President and CEO of Actavis, Inc., Heather Bresch, President of Mylan Inc., Don DeGolyer, President of Sandoz Inc., William Marth, President & CEO of Teva Americas and Craig Wheeler, President & CEO of Momenta Pharmaceuticals, Inc.

FEBRUARY 4, 2011
MOU Signing and GENYOUth Foundation Launch
Arlington, Texas
The GENYOUth Foundation was officially launched, and a historic 6-way MOU was signed, at
Super Bowl XLV.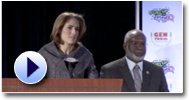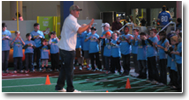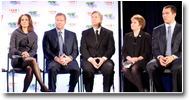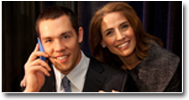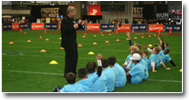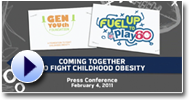 NOVEMBER 9–14, 2010
Ernst & Young Strategic Growth Forum
Palm Springs, CA
Interviewed Ernst & Young Entrepreneurial Leaders on behalf of the Kauffman Foundation for an audience of 1,700 of the nation's top CEOs, entrepreneurs, advisors, investors and other senior business leaders.

OCTOBER 4-6, 2010
Pharmaceutical Care Management Association Annual Meeting


Rancho Palos Verdes, CA

Delivered opening remarks and moderated "Wall Street Perspectives – An Analyst Roundtable" panel with Robert Willoughby of Bank of America Merrill Lynch, Rich Silver of Barclays, and Charles Boorady, Credit Suisse. Alexis also introduced the luncheon keynote speakers and moderated audience Q&A.

JUNE 2, 2010
The Copper Club Annual Dinner
New York, NY
Delivered keynote address for an audience of 500 CEO'S, industry leaders and traders.

MAY 12, 2010
The Academi of Life: An Evening in Conversation with Kevin Roberts
New York, NY
One-on-one conversation with Kevin Roberts, CEO of Saatchi & Saatchi, on business and love – creating companies that improve people's lives and making the world a better place.

FEBRUARY 18, 2010
Seraphic Society, "The New Normal"
New York, NY
Moderated a discussion with Steve Forbes, CEO of Forbes, Inc. and Kevin Roberts, CEO of Saatchi & Saatchi. The panel focused on "The New Normal", what is it and how it impacts the economy, technology, health care, national security and the future.

JANUARY 10, 2010
Kauffman Foundation: State of Entrepreneurship
Washington, DC
Moderated a panel discussion with several prominent owners and academics including Commerce Secretary Locke, former Commerce Secretary Gutierrez and Foundation President and CEO, Carl Schramm on the State of Entrepreneurship at the National Press Club.